Commissioning an artwork
| Posted on: | Category:
Commissions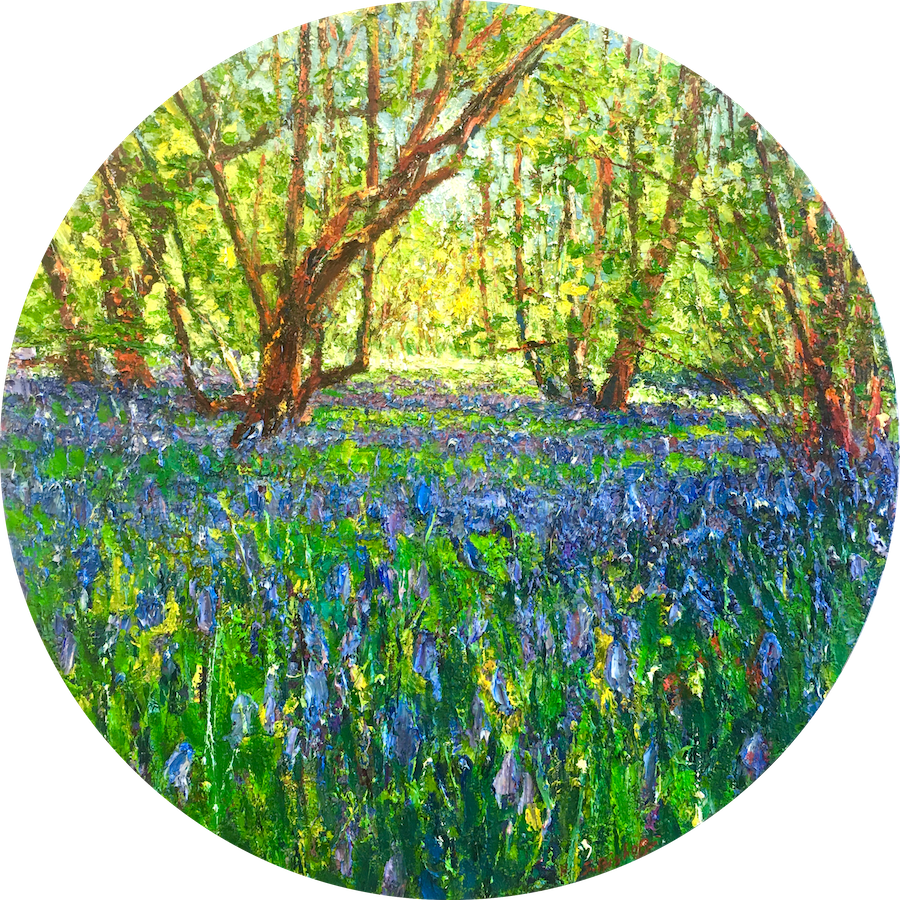 The photograph above was taken by my clients to show the commissioned painting The Bluebell Woods⁠ in their new home which they have built themselves. They have kindly agreed to share their testimonial below. The work is 70cm in diameter⁠, oil on linen laid on plywood board and the surface was supplied by the excellent www.artistsurfaces.co.uk ⁠
Commission Testimonial Oct 2021
Hi Stephen,
Thank you for taking on this project, we appreciate how easy and enthusiastic you have been to work with.
The painting arrived safely this afternoon and has immediately been hung on our landing for it to dry completely.
We are both thrilled with your interpretation, and feel it reflects our woodland perfectly. It really does feel as if you are looking out of a window in spring. We couldn't have imagined a better representation.
I have attached a few photos for you and hope you think it looks good in pride of place.
Thanks again it has been great doing business with you, you have been excellent to work with.
Best wishes
Paul and Mandy from Essex
⁠ My clients often send me photos and feedback about their new painting in their home or office. It is really lovely to see where the work has ended up and I really appreciate people taking the time to tell me what the art means to them.
Commissioning a unique artwork is a great way to acquire one of my paintings. Do get in touch if you would like to consider this. ⁠